Quotes by Carrie Fisher (1)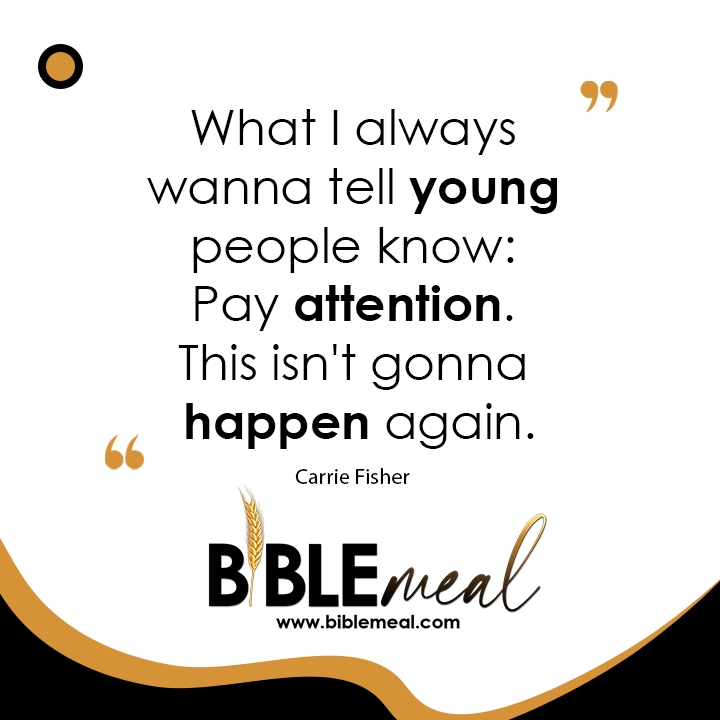 What I always wanna tell young people know: Pay attention. This isn't gonna happen again.
About Carrie Fisher
Carrie Frances Fisher was an American actress and writer. She played Princess Leia in the Star Wars films, and received four Saturn Award nominations for the role. Her other film credits include Shampoo, The Blues Brothers, Hannah and Her Sisters, The 'Burbs, When Harry Met Sally…, Soapdish, and The Women.
Recent
September 25, 2022
1 min read